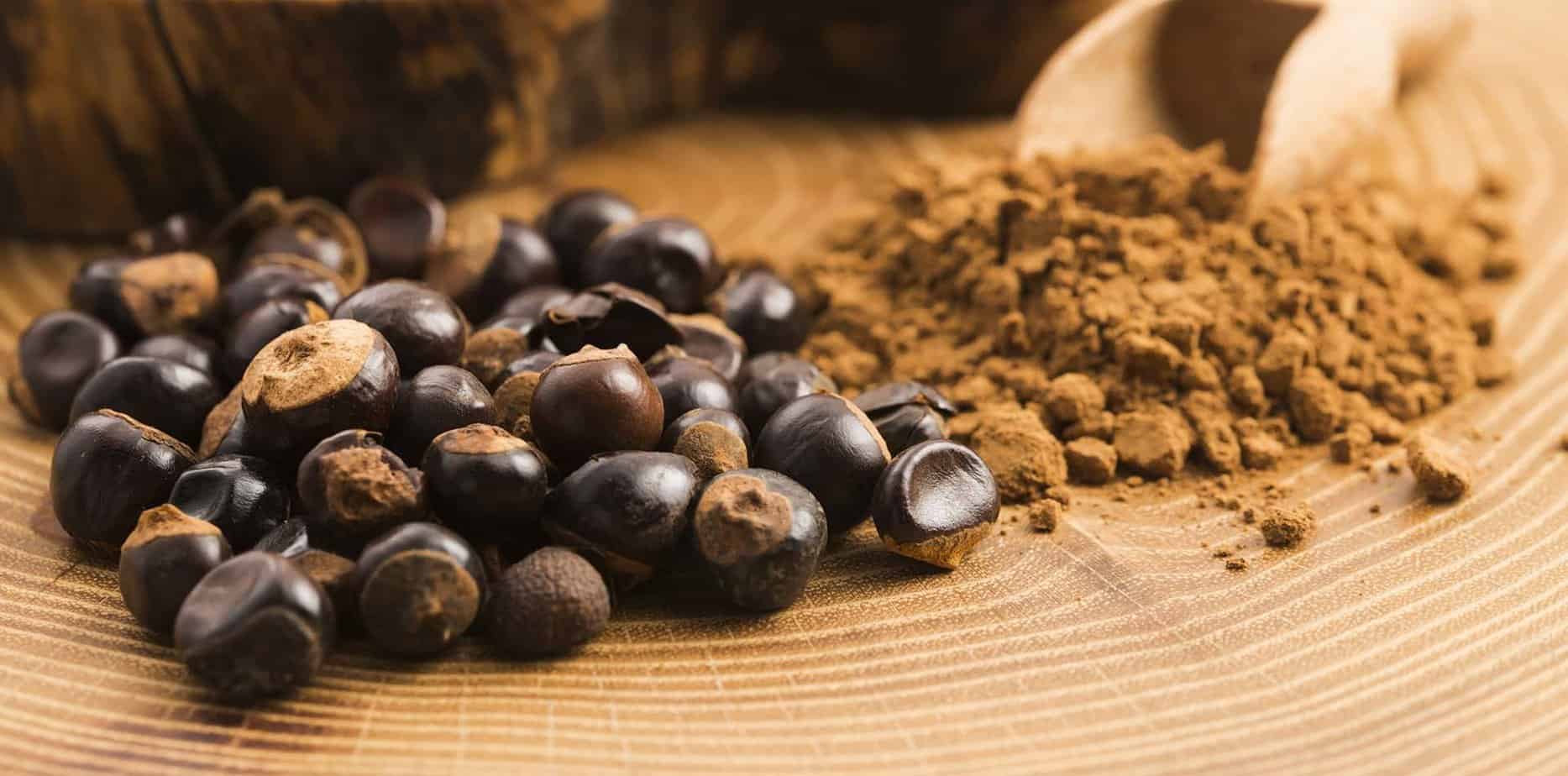 Guaraná
---
PURE AMAZONIAN ENERGY
5 TIMES MORE GUARANÁ
---
Guaraná das terras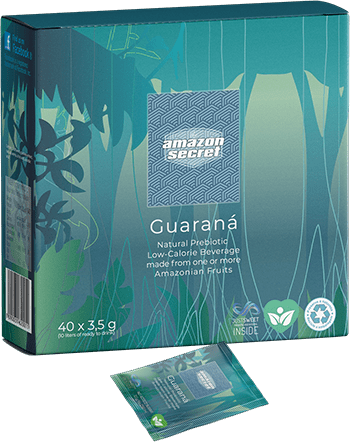 Guaraná is a plant native to the highlands of the Maués-Açu River basin, which coincide precisely with the Sateré-Mawé traditional territory.
The Sateré-Mawé see themselves as the inventors of the plant's culture, a self-image justified at the ideological level through their myth of origin, according to which they are the Children of Guaraná.
The popularity of Guaraná is due to its properties and traditional use as a stimulant, intestinal regulator, anti-venereal disease, cardiovascular tonic and aphrodisiac. It is as a stimulant after being processed that Guaraná is most popular, because of its high level of caffeine (between 4 and 5%), higher than Tea and Robusta Coffee (2%) and Arabica Coffee (1%).
THE AMAZON SECRET® IS MADE WITH JUSTSWEET INSIDE
FREE FROM PRESERVATIVES, ARTIFICIAL SWEETENERS AND POLYOLS (SUGAR ALCOHOLS)
THE AMAZON SECRET® HAVE 5 TIMES MORE GUARANÁ
5 times more Guaraná than most Guaraná beverages in the market.
Prebiotic dietary fiber, Guarana seed extract, citric acid, xanthan gum, Tricalcium phosphate, caramel (E150 - color), steviol glycosides (natural sweetener).
This product has "JustSweet INSIDE" (Prebiotic dietary fiber and steviol glycosides)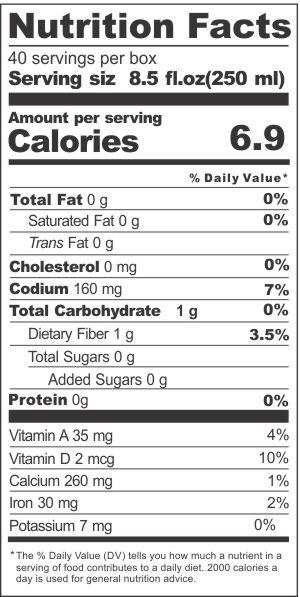 40 x 3.5 g sachets of paper in a recyclable biodegradable cardboard box..
LET US AMAZE YOU
---
Other Instant Flavours